Congratulations to our First Day Treasure Chest winner of the Book Blast, Jace Berry!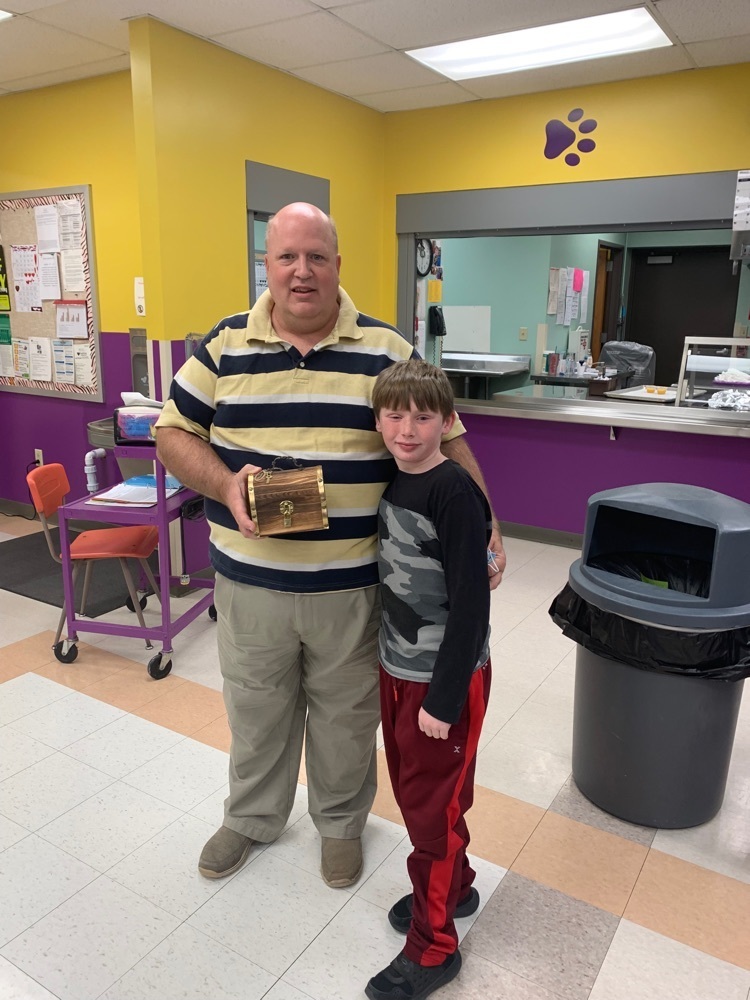 I have a few quick notes to share with everyone. 1. I am super proud. We had 30% of our preschool through eighth grade turn in the Treasure Maps today. They still have time to get enrolled and earn prizes. 2. I know everyone is wondering about the pending weather forecasts. As soon as a final decision is made about tomorrow another message will be sent. 3. Lastly, the Board made some wonderful changes to the quarantine procedures. Close contacts, rather in home or not, can now attend school with a mask for 10 days. If they become symptomatic, keep them home and call the nurse. Also, spectators no longer have to wear masks at extra curricular activities and games.

Congratulations to Homecoming King Landon Lord and Queen Pyper Voelker! 🤴🏼👸🏼 Also, Congratulations MZ Tigers on your Homecoming Victory against the Zalma Bulldogs 64-54! 🏀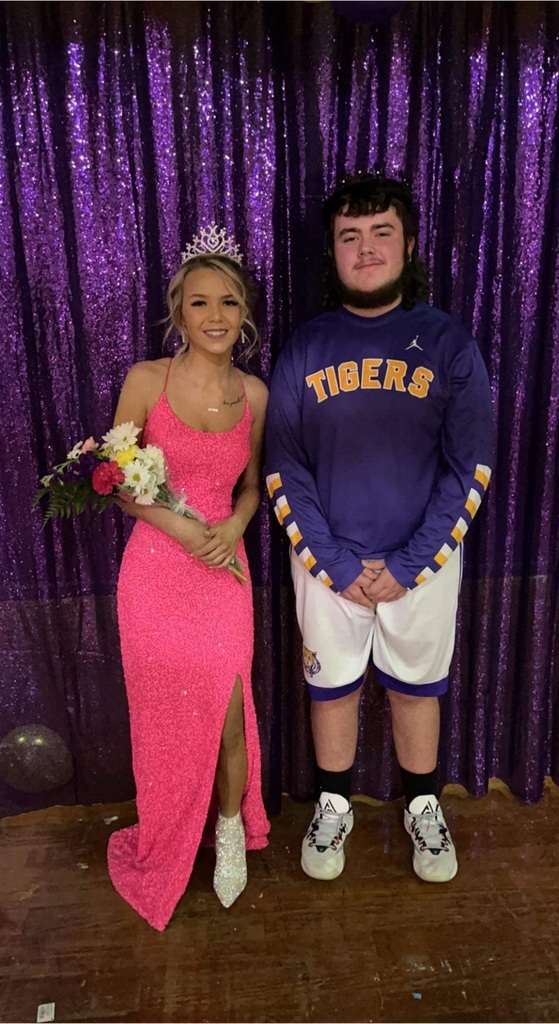 Today during enrichment, Holiday Extravaganza with Mrs. Jackson and Mrs. Harris-Lakies made Homemade Playdoh Snowmen! ⛄️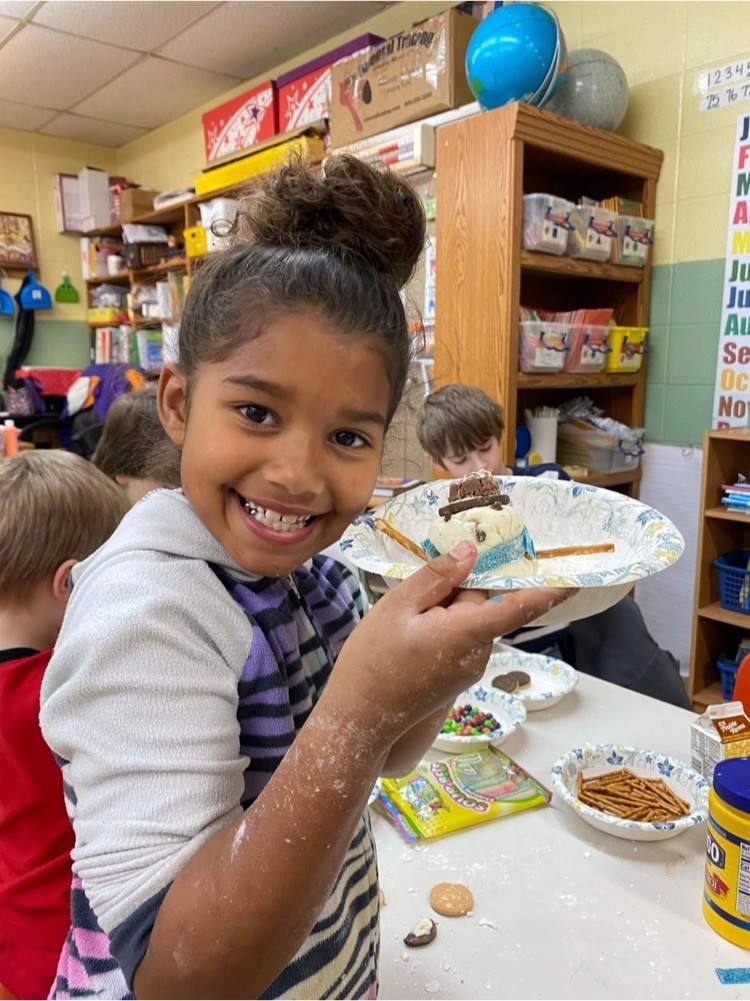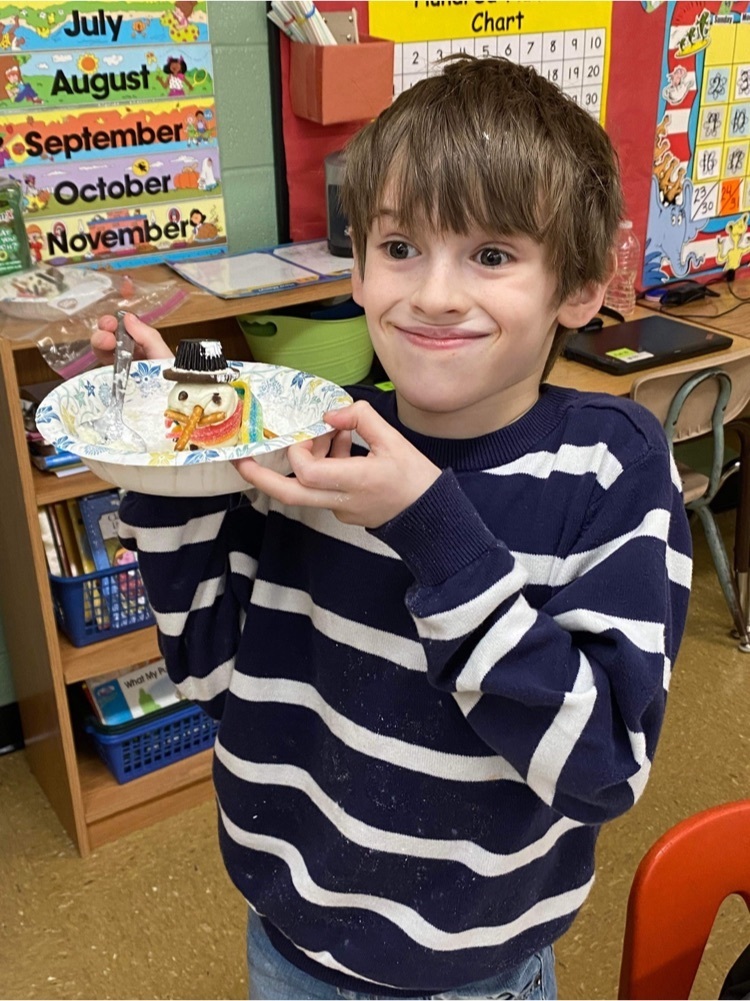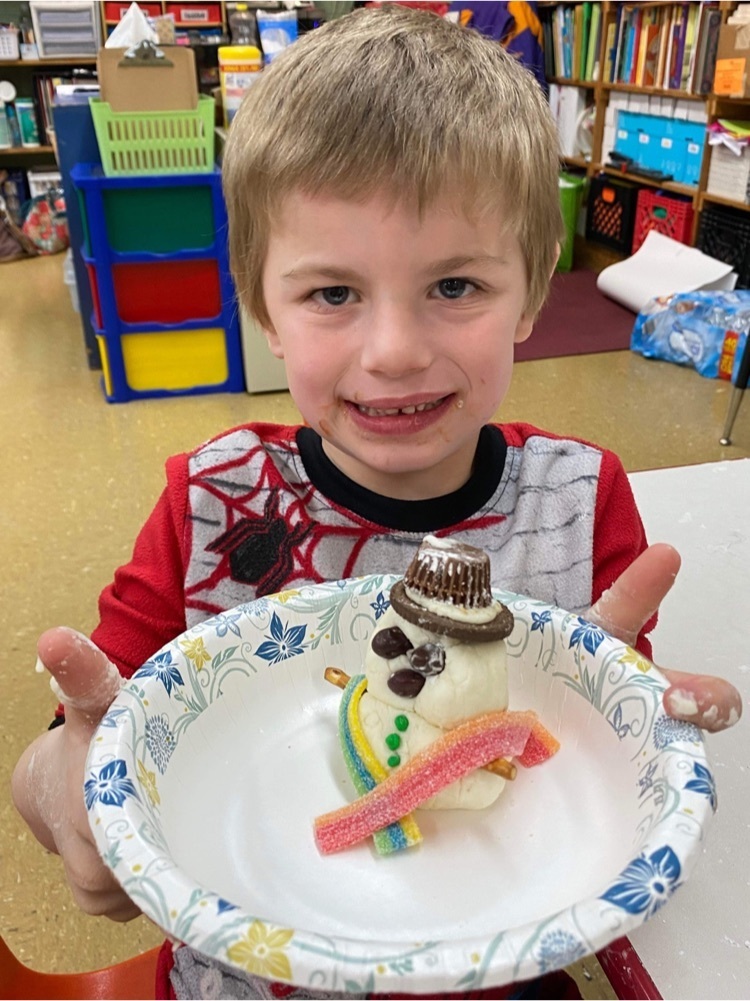 Dear parents. The Marquand Board of Education voted to move the district to Level 2. We will continue to implement the current mitigation standards and add some. This is because of the increased positive cases in the community. Students are highly encouraged to wear masks. Staff are required to wear masks. All game spectators are required to wear a mask.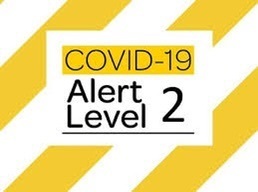 Download the Marquand Zion App in your Apple or Android store today! It's FREE!!! If you've tried downloading recently from the Apple store and was unable to, try it again. The problem should be corrected.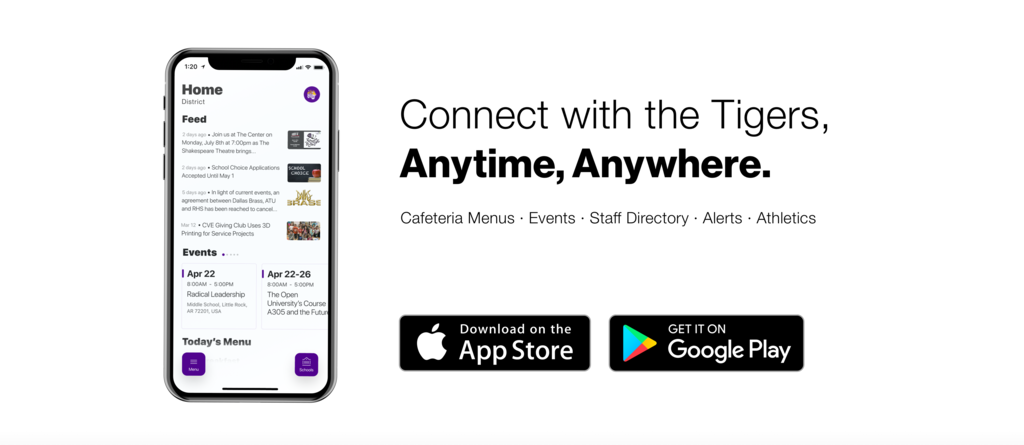 Please be sure to read if you/your child is interested in enrichment on Mondays from 3:15 to 4:30!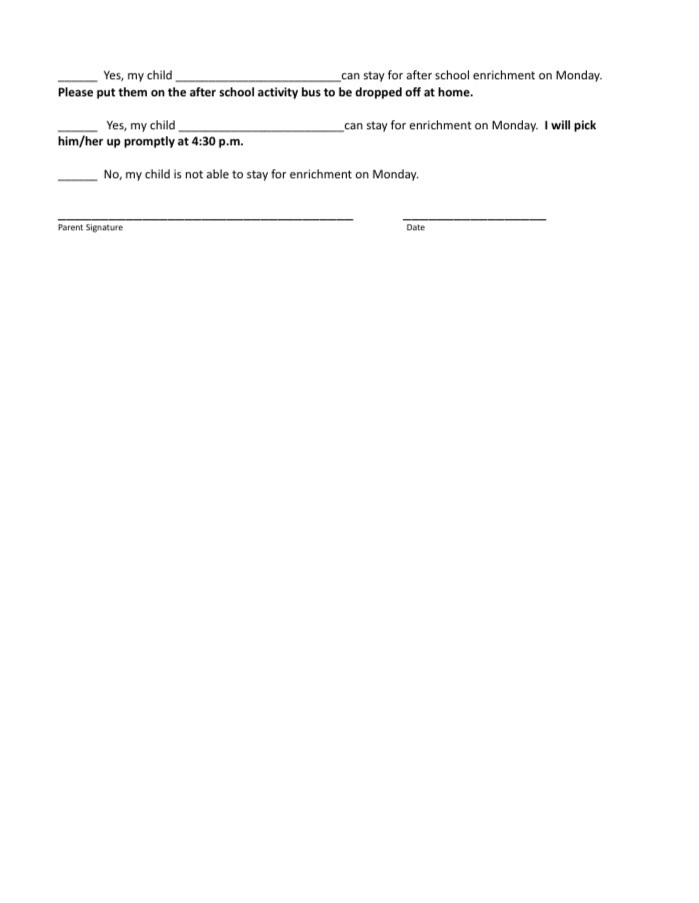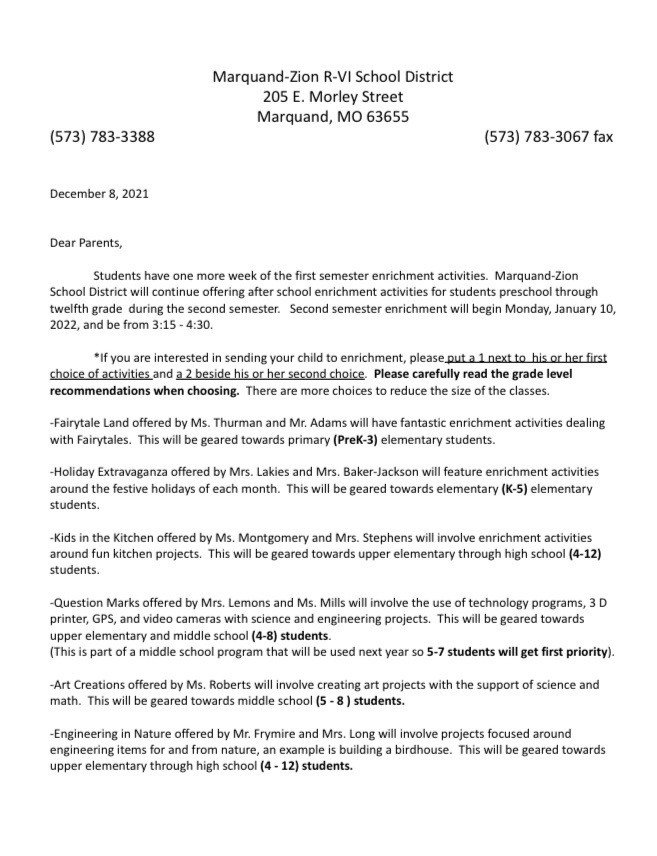 We were wanting snow yesterday so Coco brought the snow to us this morning and started one heck of a snowball fight in the cafeteria!!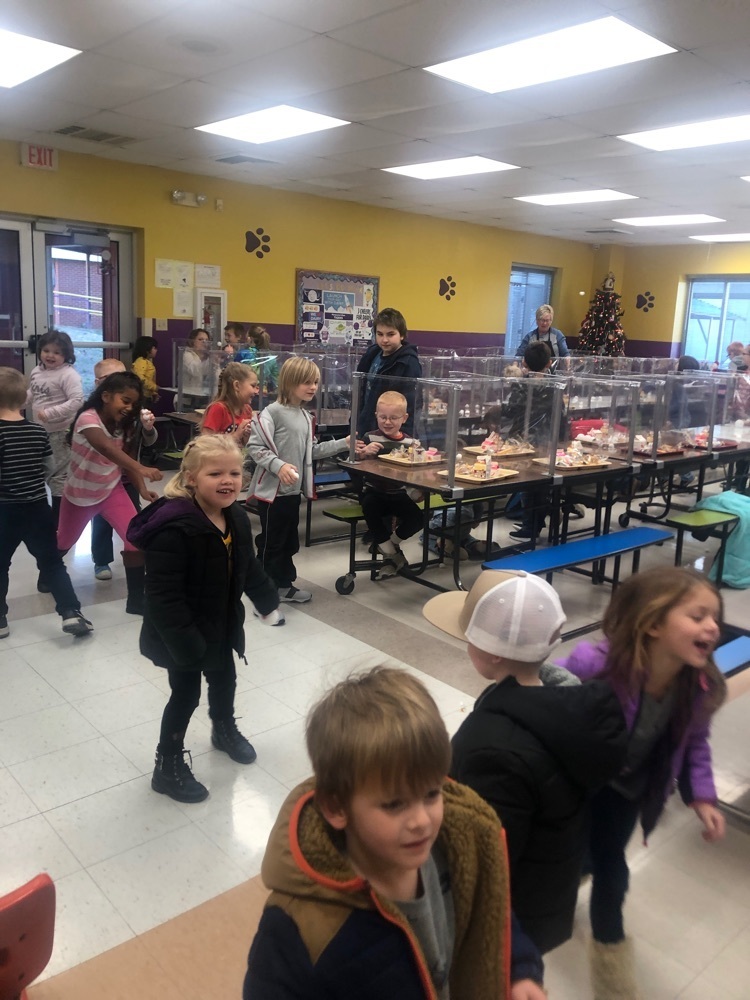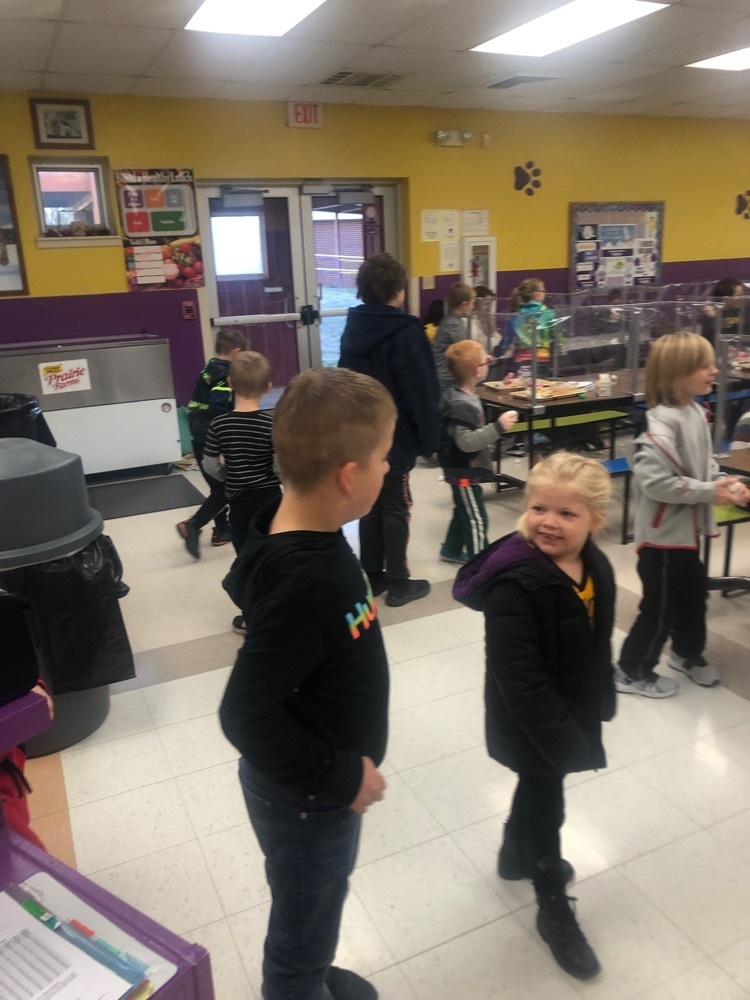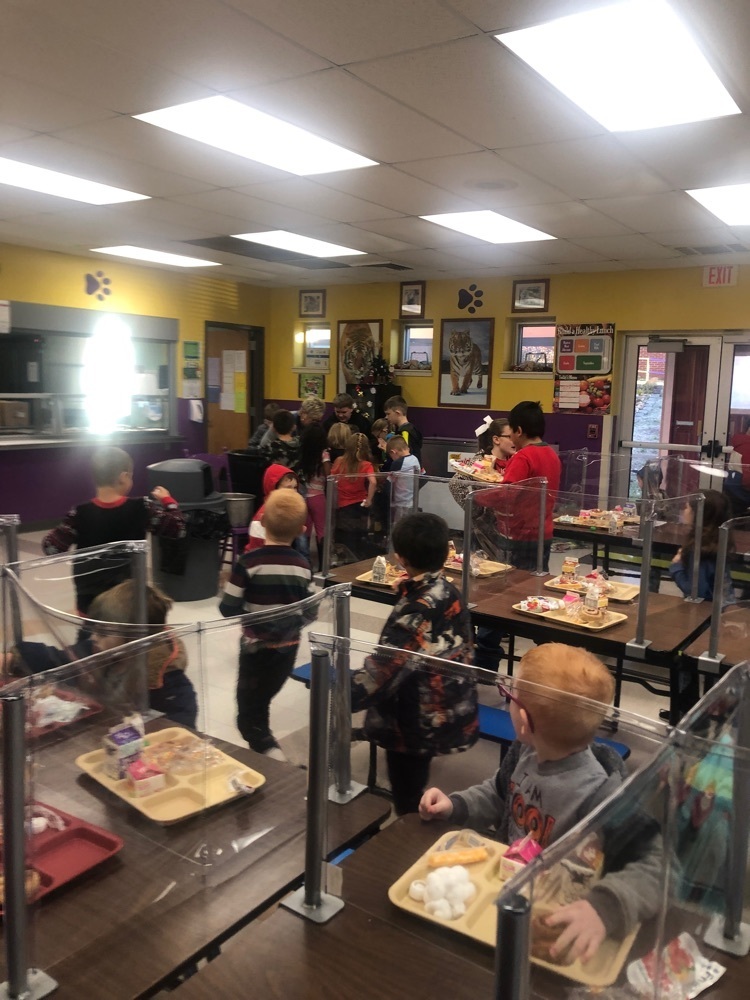 Today Mrs. Lakies-Harris read The Elf on the Shelf to the elementary. We can't wait to see what kind of mischief he gets into!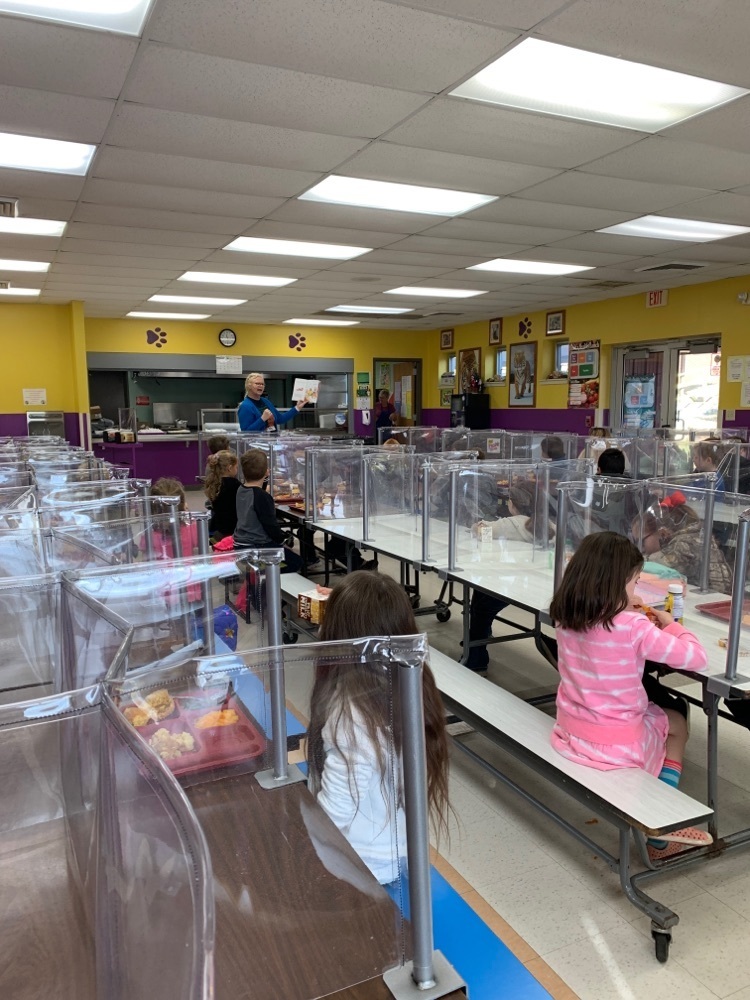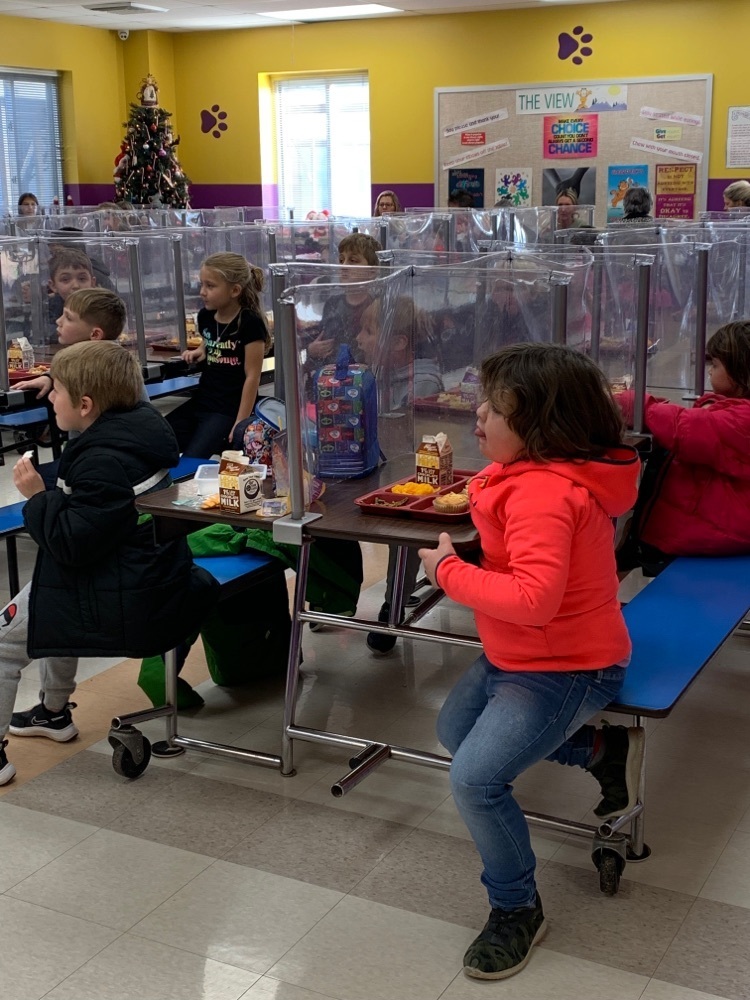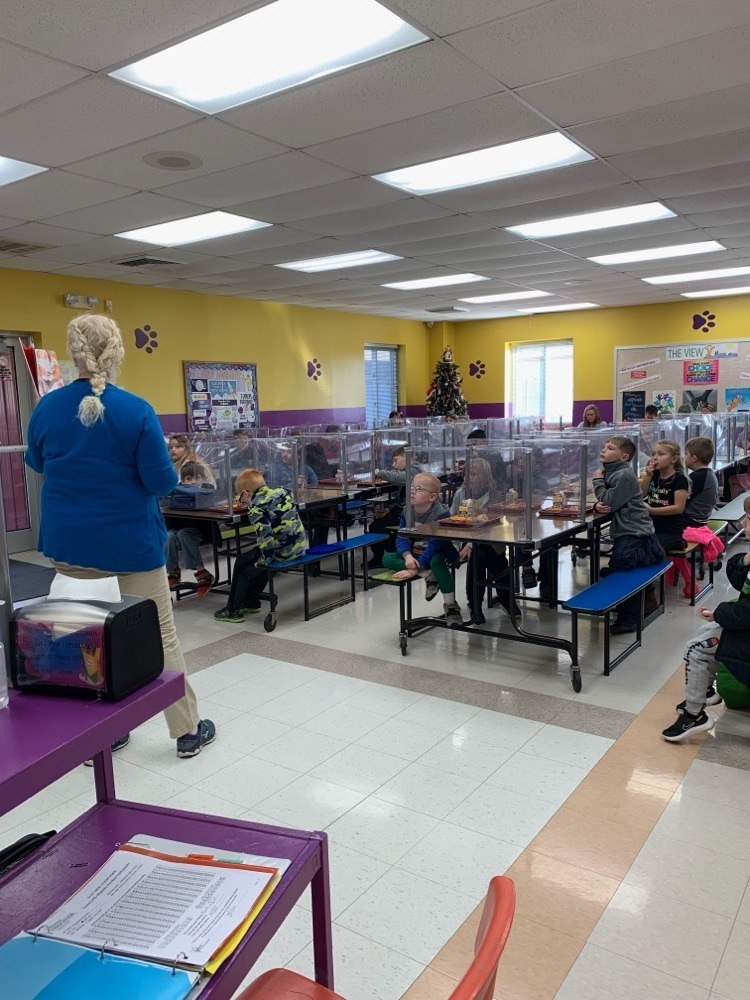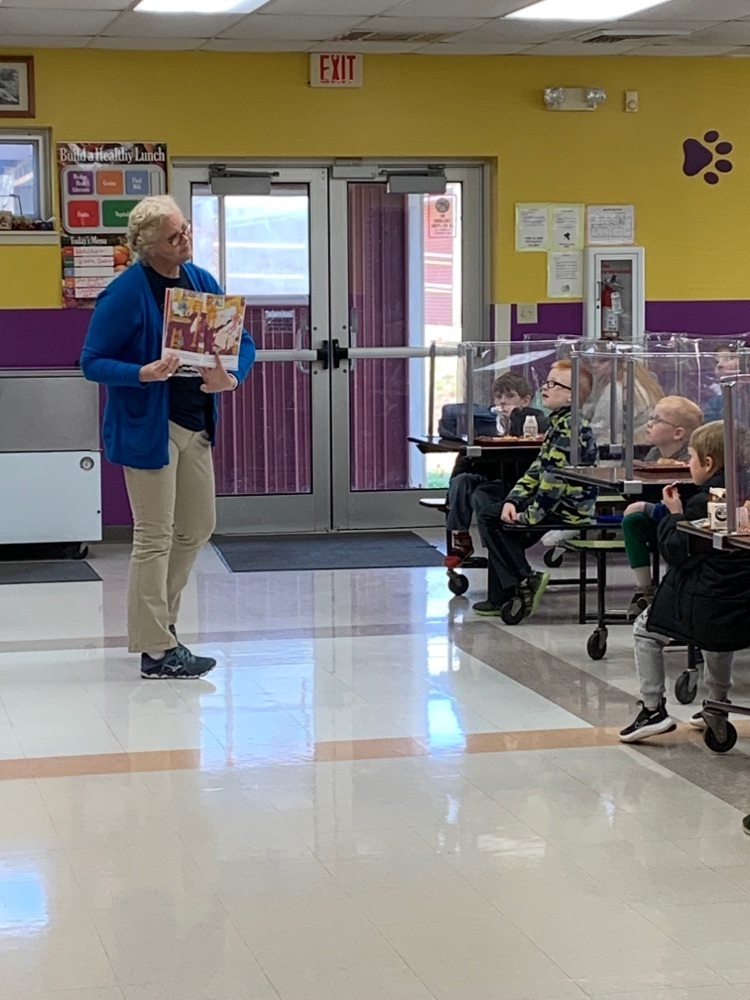 We can all relate. Happy Monday

1st quarter honor roll and scholars enjoying ice cream with Mr. Blake!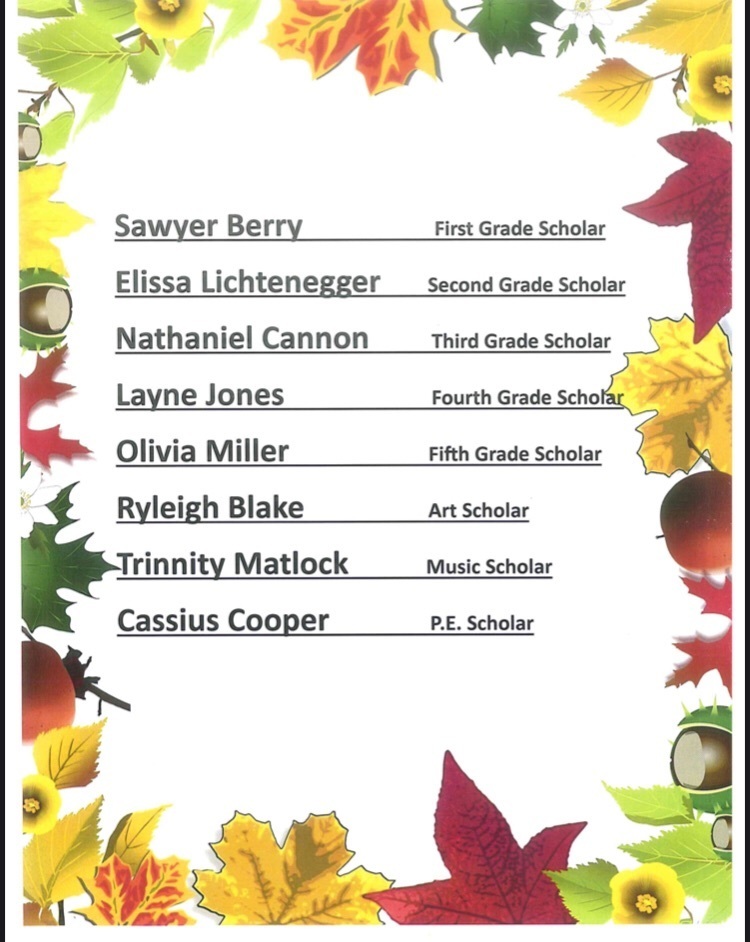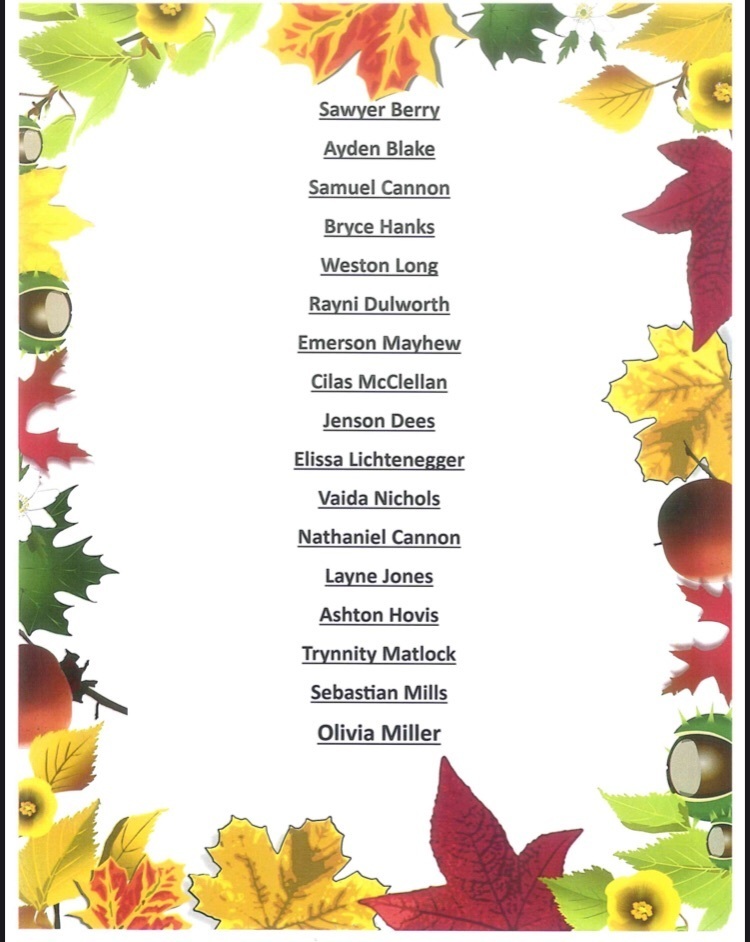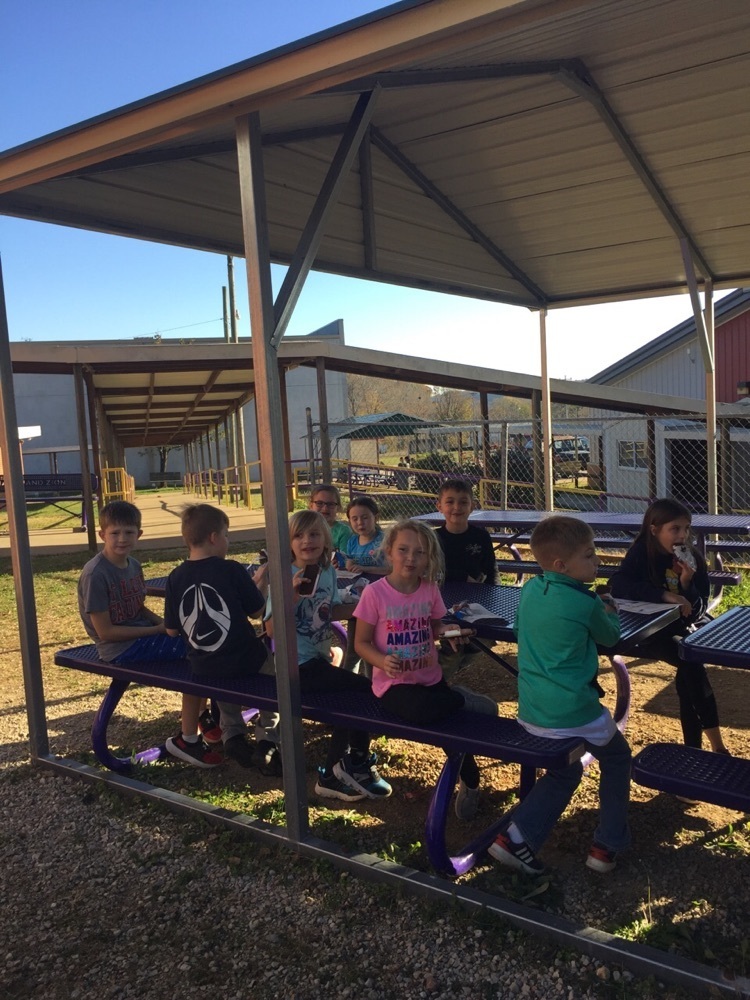 Anyone wanting to get into STI to view your/your students grades you may do so with last years username and password. If you do not remember that username and or password, please email Mrs. Greer at
dgreer@mz.k12.mo.us
and she will get it fixed as soon as possible.

Thank you Veterans for your sacrifice and service to protect our country and our freedoms! We don't know them all, but we owe them all! 🇺🇸 📷 Please post a pic below in the comments of your favorite Veteran(s)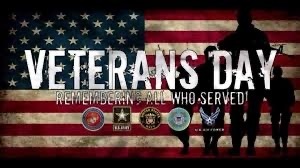 Congratulations to the following middle and high school students for perfect attendance first quarter! Front Row- Sam Levart Katie McDowell Deziree Barrett Ariah Stephens Abbi Hanks Noah Cannon Back Row - Chance Barron Joel Dees Logan Cannon Justin Des Not Pictured- Hayden Wolfe Ethan Tinker Each student received $10 from an anonymous donor! 💜💛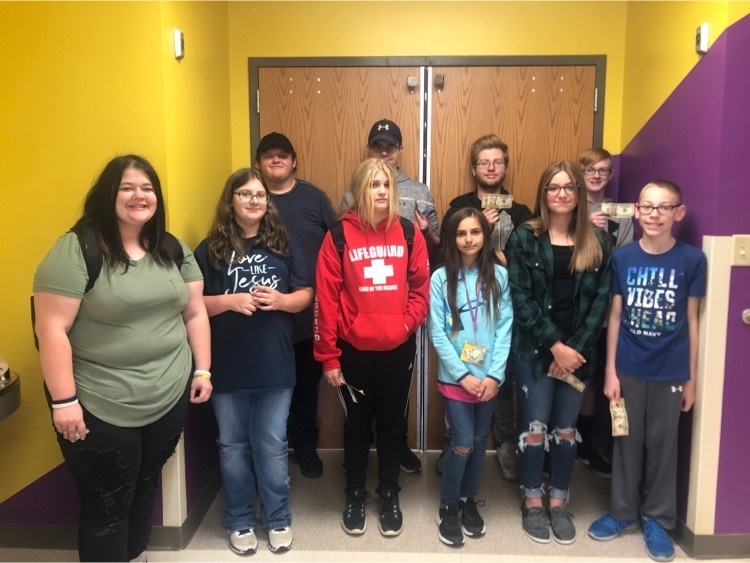 Marquand-Zion staff would like to thank all of our dedicated parents and guardians in the district. We are so proud of our parent/guardian participation at the first set of Parent/Teacher Conferences this year. The elementary had 98% , middle school had 97%, and high school had 50%. Please note that the high school percentage does not include conferences by phone or other means. This shows how dedicated and supportive of education the district parents are.

Congratulations Marquand teachers on winning the plaque at the Retired Teachers Trivia in Fredericktown this weekend!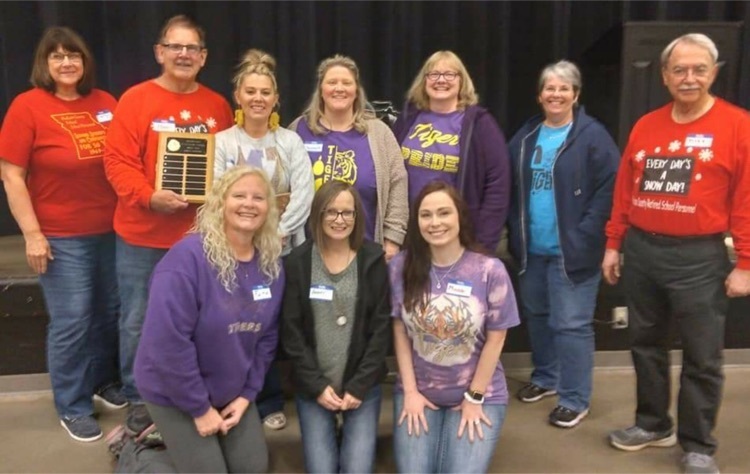 The Flu clinic for all staff and students will be held at the Community Center on Thursday November the 18th from 10:30-12:30. Prior to the clinic, please fill out the consent form and provide a copy of your insurance cards front and back if applicable. Please return these no later than November the 16th to Nurse Kathy.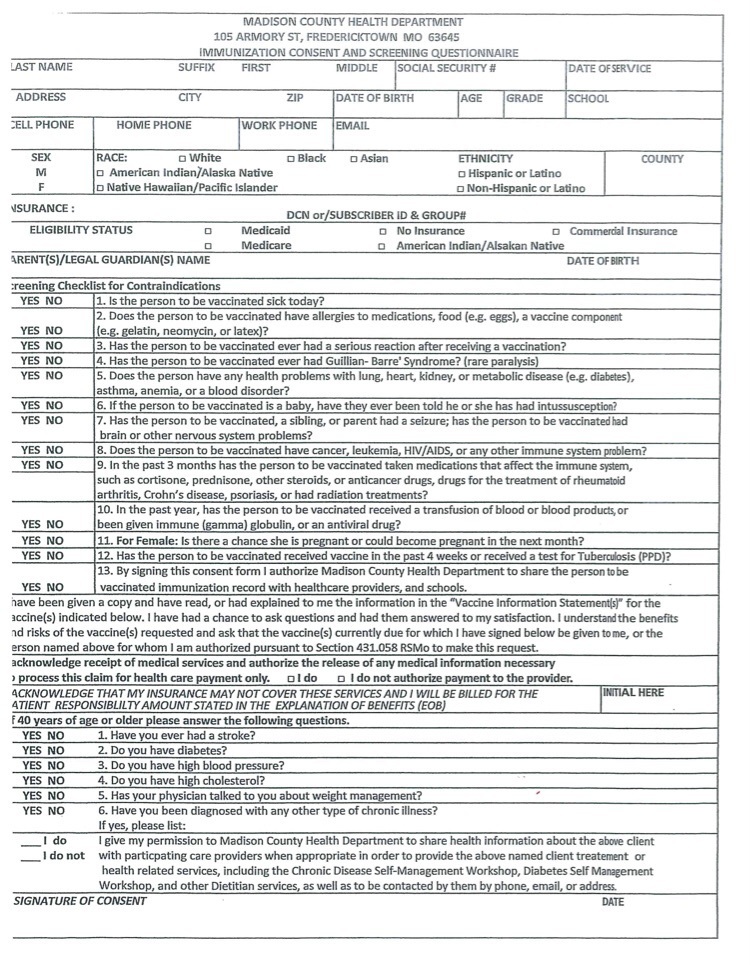 🚨Are you RED-y to live drug free?Be sure to wear RED tomorrow for our RED DAY COMPETITION! The building with the highest percentage of participation will earn an ice cream social! 🍦 📸 Also don't forget tomorrow we have sports/picture retakes so don't forget to bring your uniform and smile!

Early Release on Friday at 12:35 PM for Teacher Professional Development.