If anyone has any last minute T-shirt/ Hoodie order forms to turn in, please turn them in no later than tomorrow. Thank you for supporting our Seniors! 🌊🏝️☀️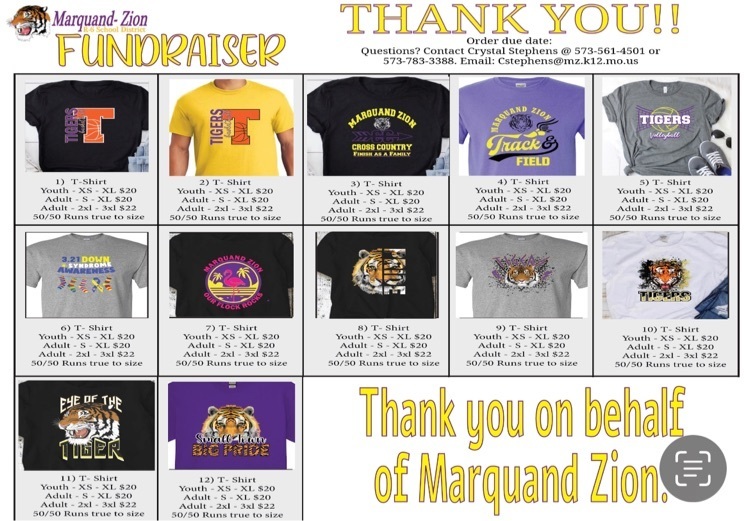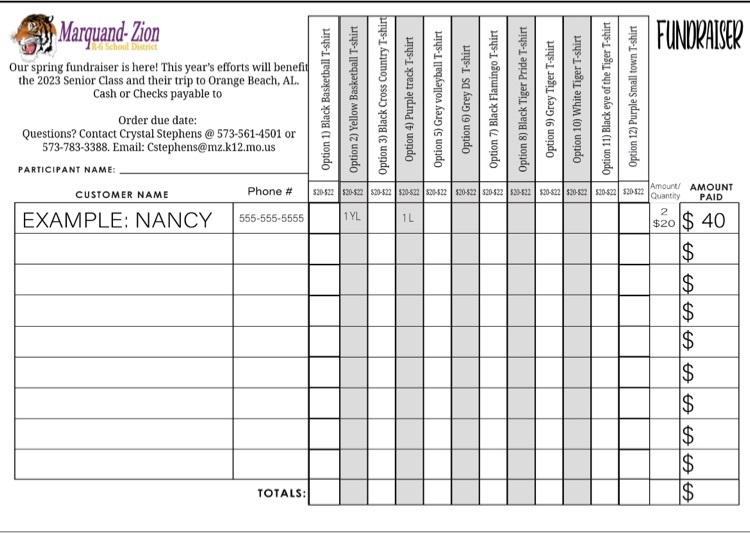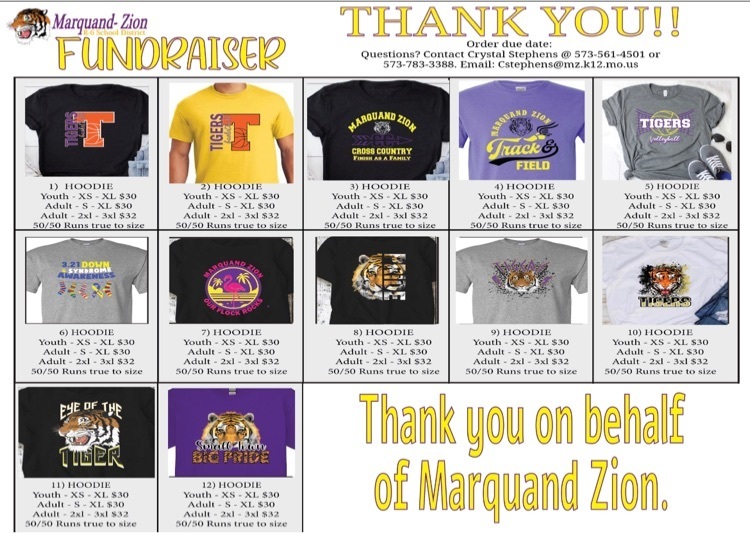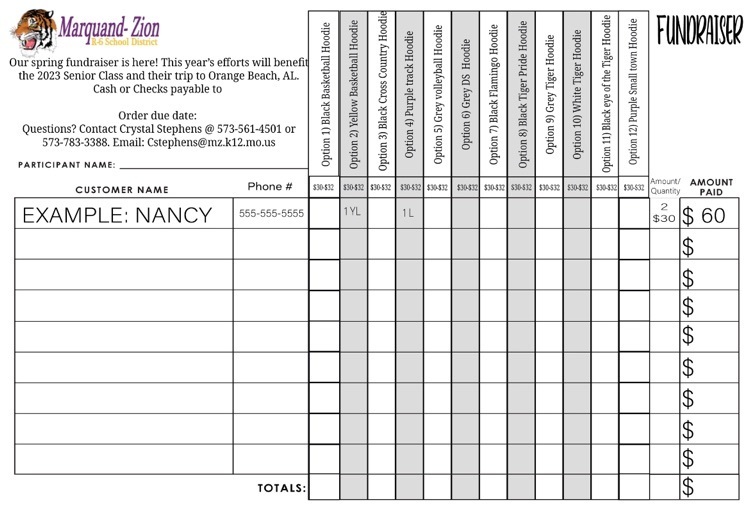 Come support our Seniors on Saturday April 8 for a SxS Easter Egg Hunt!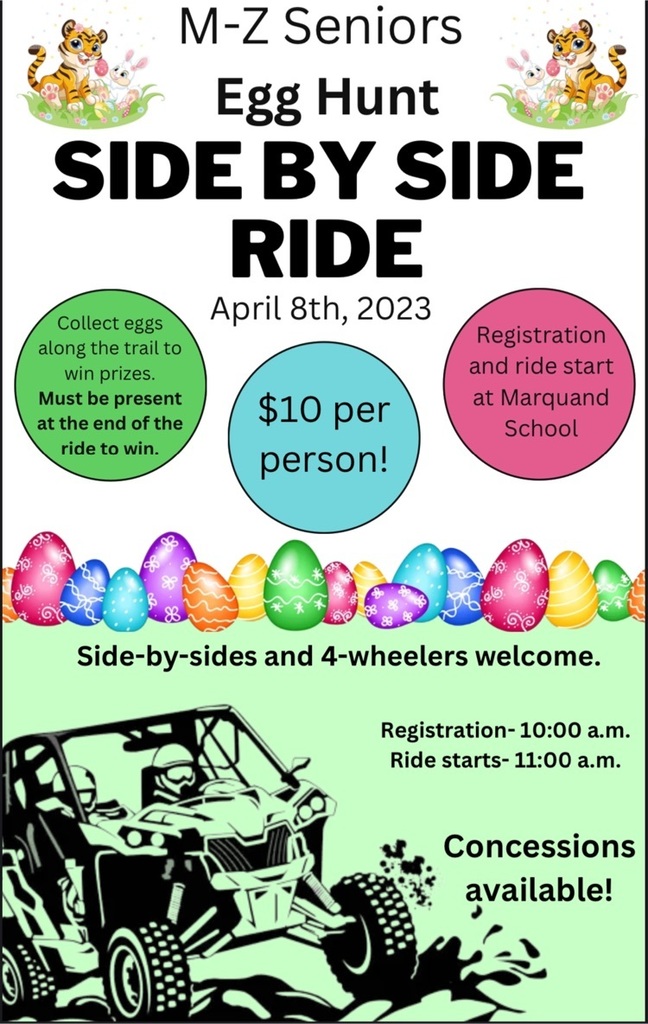 Please join MZHS BETA for their 1st Annual Mother-Son Dance on March 31 from 6-8pm!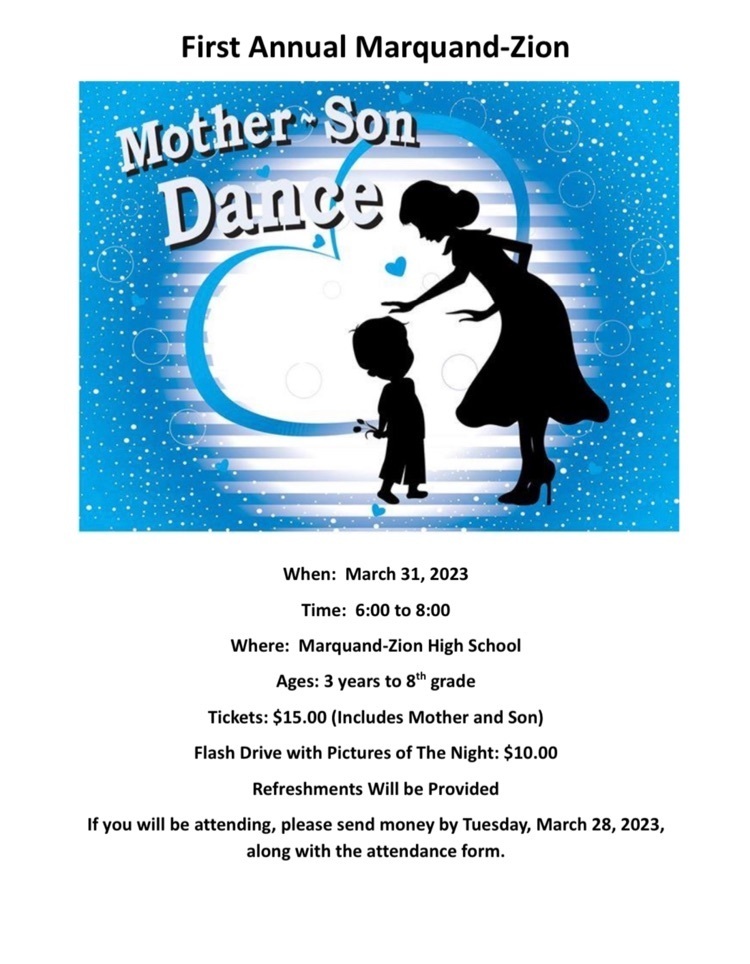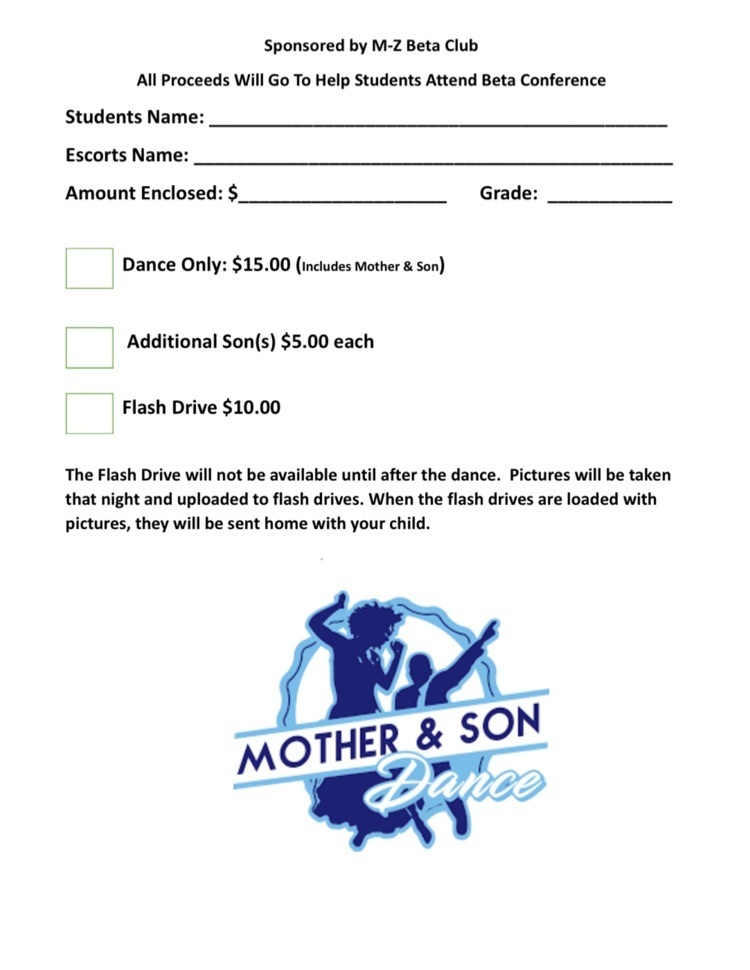 The high seas have never looked more beautiful.....or been so smart! We're sailing through our adventure to earn as many books as possible for our students, and we're having fun along the way. Today, we announced the winner of the iPad! Congratulations, Evelyn Francis! Friends, family, alumni, and community members can still donate until Sunday evening—the more donations, the more books that go home with students.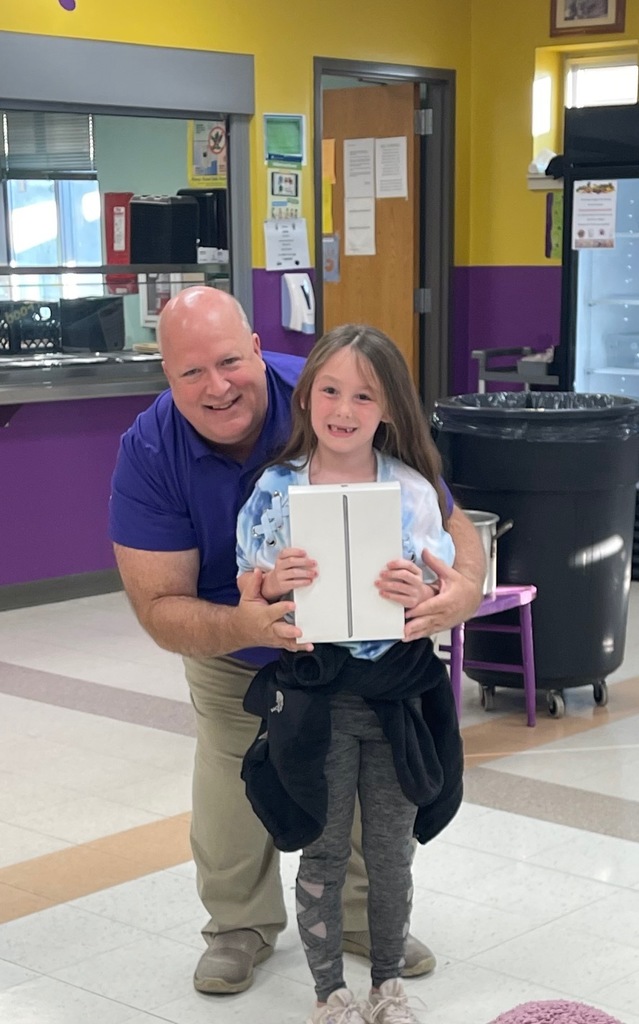 Don't forget to ROCK YOUR SOCKS 🧦 and wear blue and yellow for National Down Syndrome Awareness Day tomorrow, March 21! 💙💛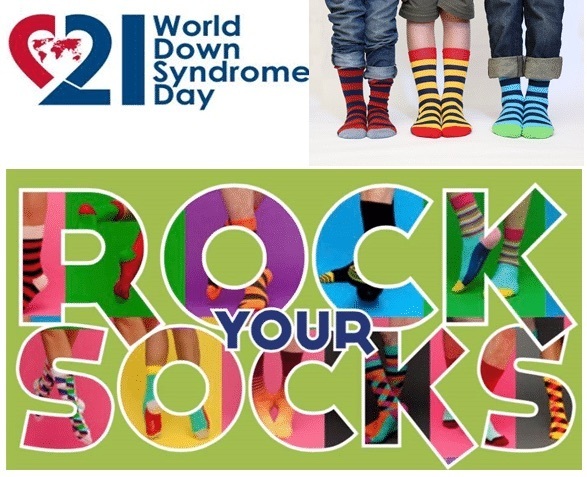 Arrrgh, matey! Our Book Blast has taken us on an incredible adventure, and we now have our 4th and final Treasure Chest stuffed with cash winner. Congratulations, Sawyer Yount! Accepting on his behalf is his brother, Waylon. Shiver me timbers, the grand prize drawing for the iPad is up next! You can still register and enter the contact info for 10+ people who want to support your student's love of books. These steps will also enter your pirate into the drawing for the iPad. Now get those sea legs moving!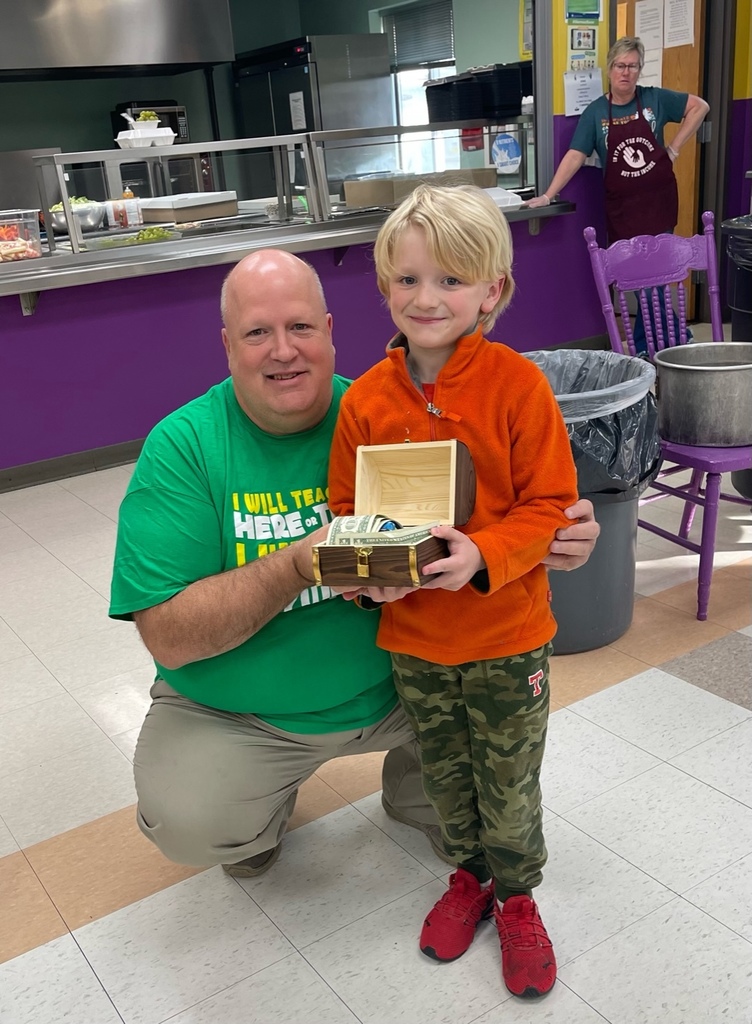 Land ho! Our 3rd Book Blast Treasure Chest stuffed with cash winner has found the loot today. Congratulations, Ashton Hovis ! We have more prizes to be awarded with our Book Blast event! The student with the highest dollar amount of contributions from each grade level will be awarded a $100 Book Blast shopping spree. The student with the highest dollar amount of contributions in the school will be awarded an additional $100 Book Blast shopping spree. The shopping spree awards are a fun way to add more books to your student's home library!"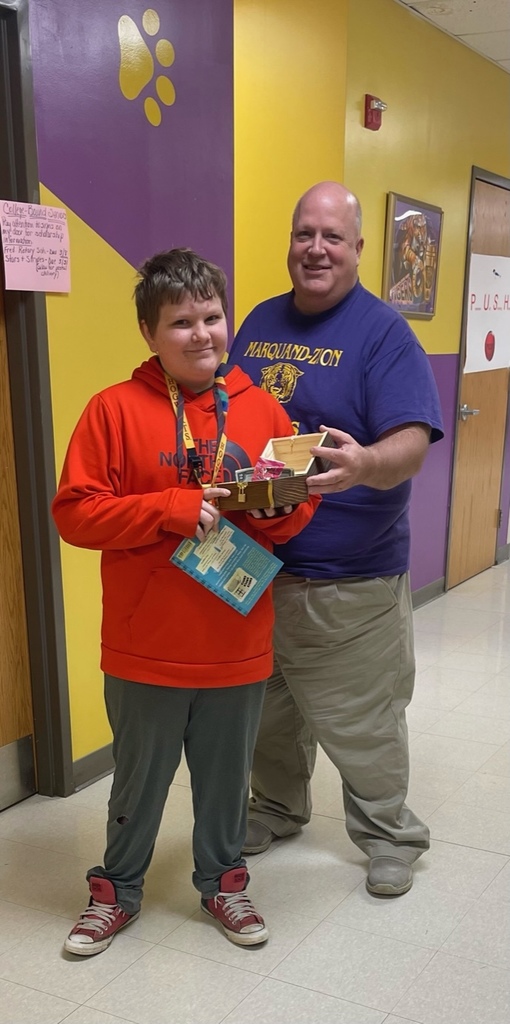 Community members, Alumni, family, and friends can now our school and help all of our students have access to more books at home, please donate here.
https://app.booksarefun.com/MarquandZion63655/donations/new/8dl0mkie
? Your support truly makes a world of difference in their education! Every student will get at least 1 new book to take home. Students can get up to 10 books. If you prefer to donate to a specific student, please contact his or her parent and ask for your email or cell number be added to that students registration list.

Great job to everyone who has completed the Treasure Map assignment in the last two days! We now have our 2nd Book Blast Treasure Chest stuffed with cash winner. Congratulations to Michael Patterson! If you have not completed your assignment, there's still time to get in on the drawings for the remaining Treasure Chests stuffed with cash and the iPad. Get in on the fun while building your home library!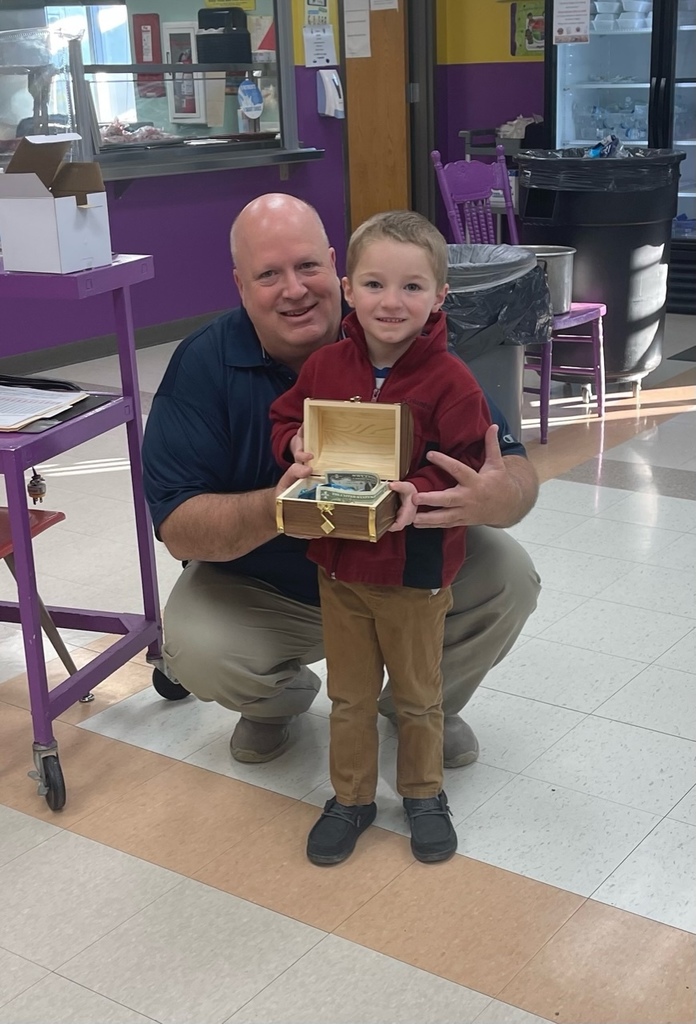 Thank you to everyone who completed their Treasure Maps. Great news! We have our first winner for the Treasure Chest stuffed with cash. Congratulations, Josie Fritz! Enjoy your cash and prizes! Remember everyone, there's still time to complete your Treasure Map assignment, start earning books, earn all 3 cool rewards, and be entered into the drawings for the Treasure Chests stuffed with cash and the iPad.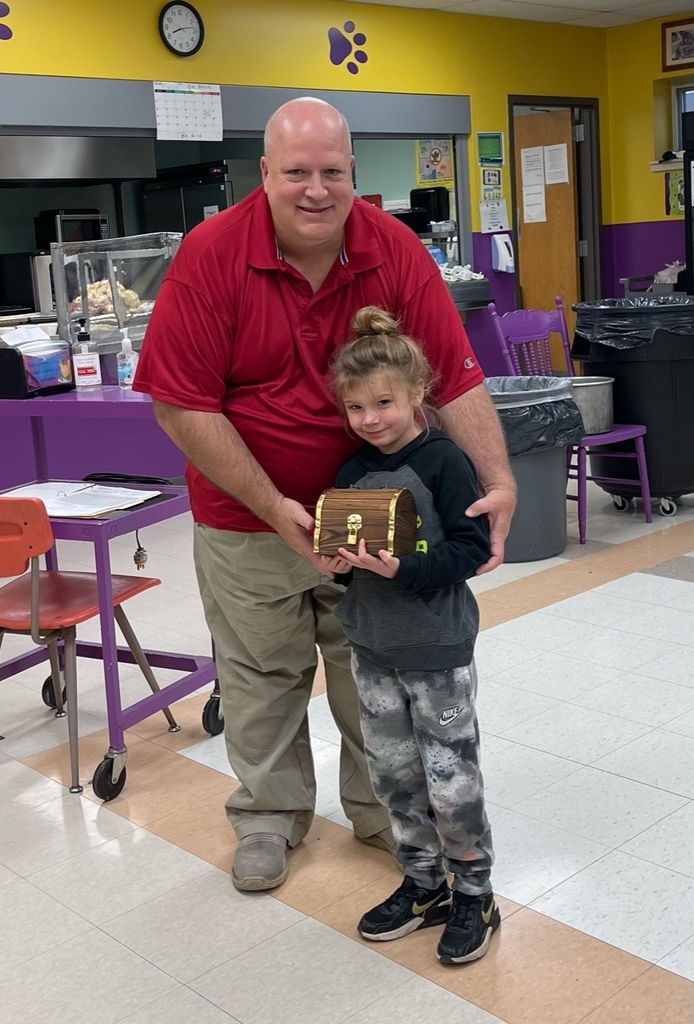 Preschool through 8th-grade students and families: Our voyage starts next week when we'll cast off in search of Book Blast treasure. Once you receive your Treasure Map next week, the treasure hunt begins! Be sure to complete it for a chance to win one of 4 Treasure Chests stuffed with cash and even an Apple iPad! But even better, you'll be starting the journey to earning all 10 books on the Treasure Map book list. Heave ho, let's go readers!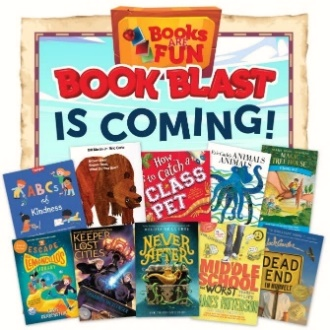 We are in session today. Buses may be late but they will try to get every student they can.

The 2nd Annual Marquand Zion Band Dinner and Concert Saturday, March 25th, 6:00 P.M. Tickets: $10 in advance, $15 at the door (Ages 5-10 $5) Contact Luke Vetter at
lvetter@mz.k12.mo.us
or 573-783-3388 All proceeds go to the Marquand Zion Band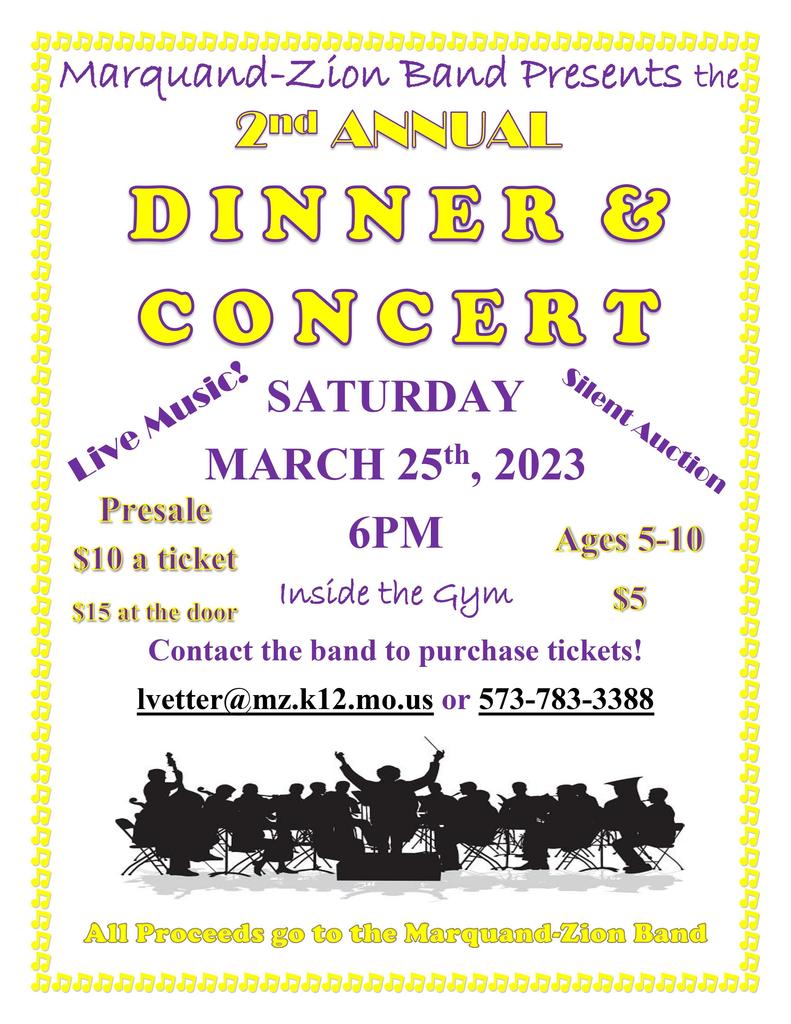 Marquand Zion will have to enrichment tonight and tutoring Tuesday night. Tutoring will be canceled for Thursday, March 2.

👀🚨Be sure to check out our list of upcoming events at MZS!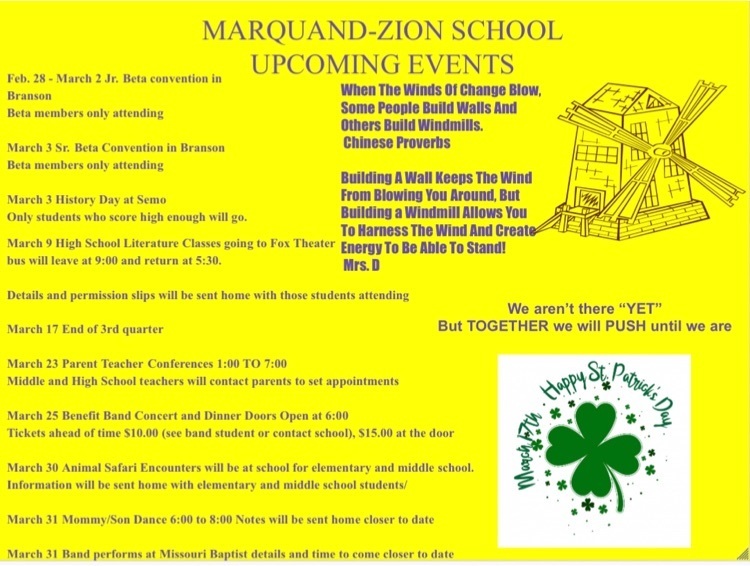 A quick reminder that the school will be hosting a Town Hall meeting to discuss changes to the calendar and grading for next year. Parents and community welcome. 6pm in the cafeteria

Elementary Dress-Up Days Starting February 27th, the ELementary will hold dress-up days to celebrate Dr. Suess' Birthday! Each day is a different dress-up day. Show your school spirit and help us celebrate! !

Don't forget PICTURE DAY is tomorrow (2-22) Bring your biggest smile!!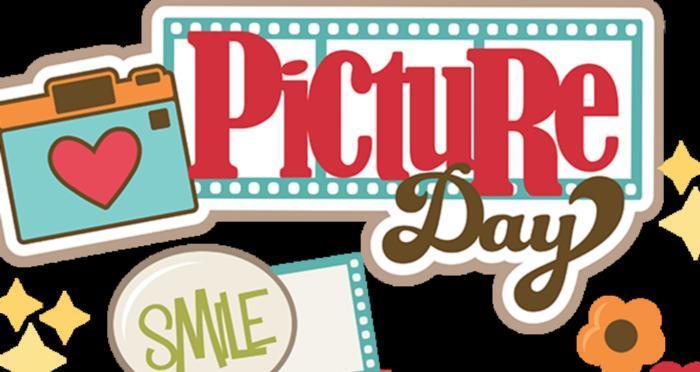 Senior, Aidan Homan, was recognized last night at his last MZS home game. He officially hit 1,000 points! We are beyond proud and can't wait to see where his future takes him; we have a feeling it will be to another basketball court.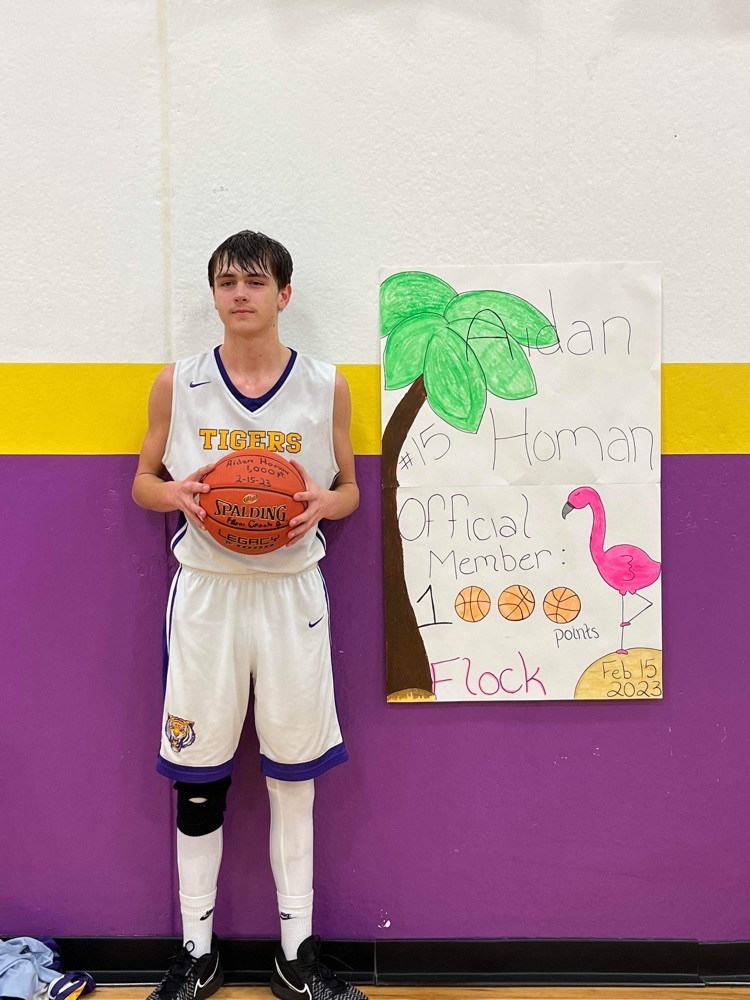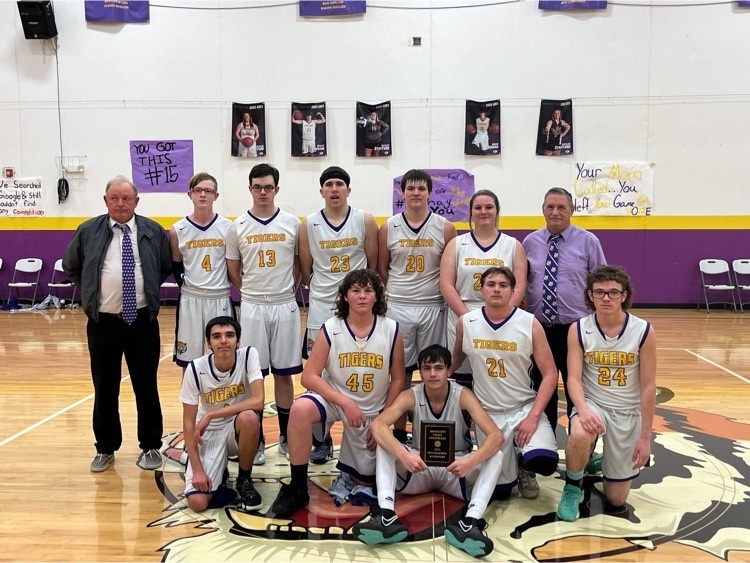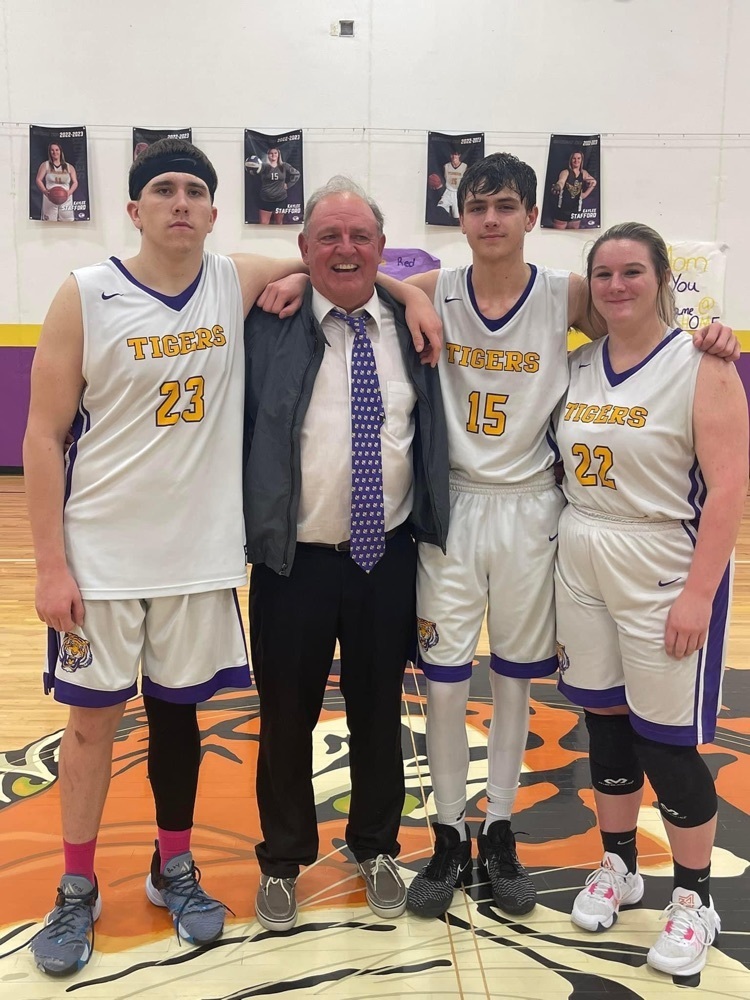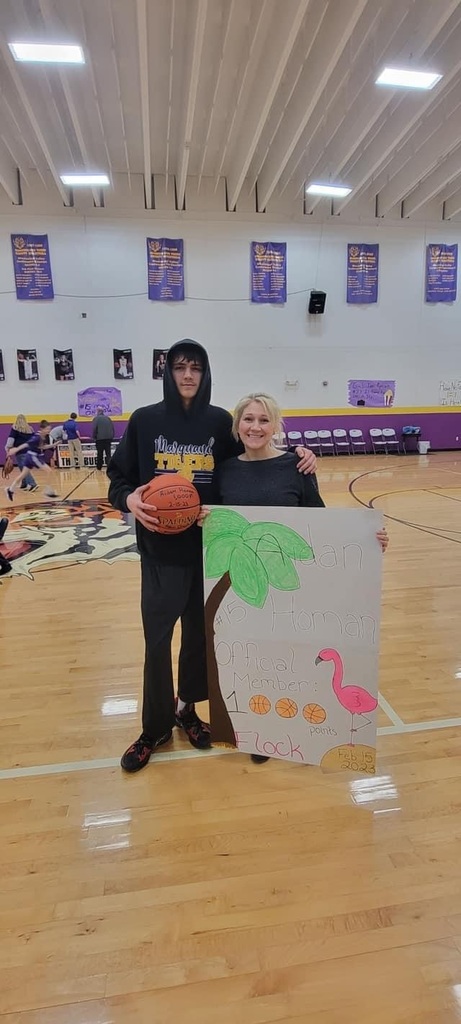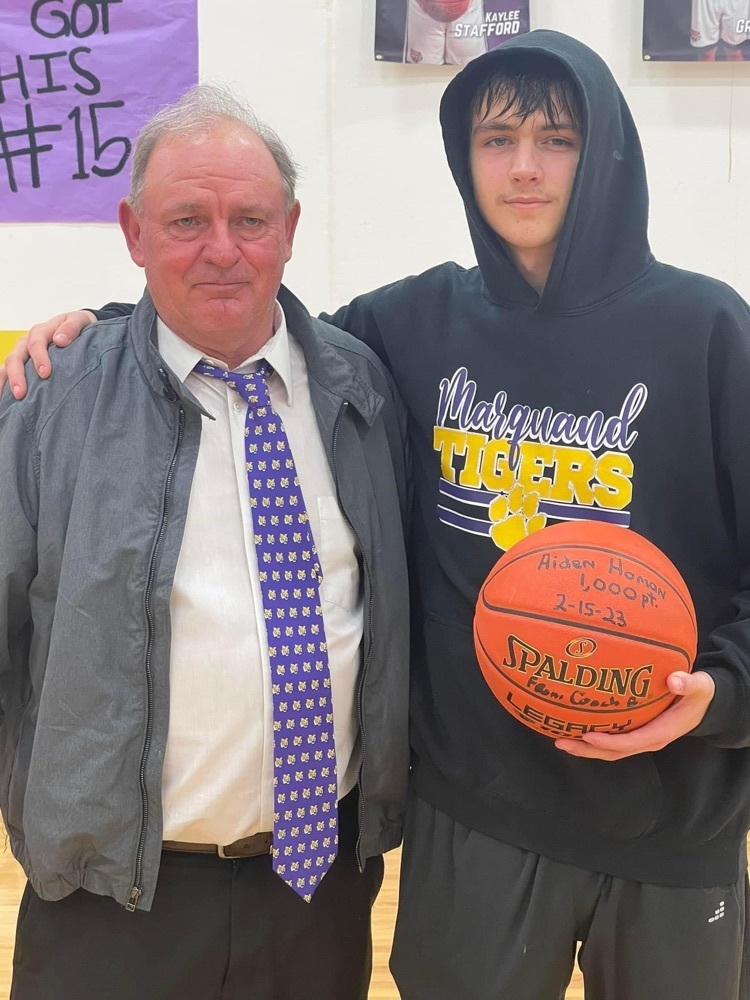 We will have TOP today, but there will not be a bus available to take kids home. Please help spread the word, thank you!