Marquand Zion schools sent 10 students to participate in the 2023 National History Day Regionals at Southeast Missouri State University in Cape Girardeau, on Friday, March 3rd.
Each student displayed a project depicting this year's theme "Frontiers in History: People, Places and Things" as designated by the National History Day nationwide chapter. Mr. Frymire's 8th-grade class also sent some students to observe.
Amalia Lichtenegger took home 2nd Place in the Individual Exhibit competition with her exhibit titled: The Homestead Act (Pic below) She will compete in the State Competition on April 22 in Columbia on the Mizzou campus.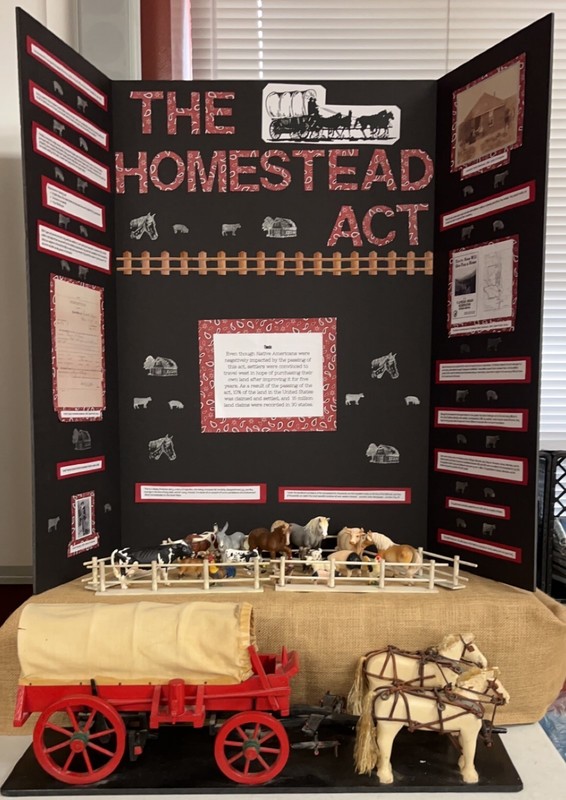 Other students were involved in the competition:
Braydan Homan
Maddi Stephens
Amalia Lichtenegger
Mallorie Miller
Wyatt Graham*
Abbi Hanks
Brooklynn Myers
Justin Dees
Noah Cannon
Joshua Whitener
All projects from Marquand's National History Day will be displayed during Parent-Teacher conferences on March 23.